Twitter Strikes Back: Microsoft Faces Allegations Over Twitter Data Misuse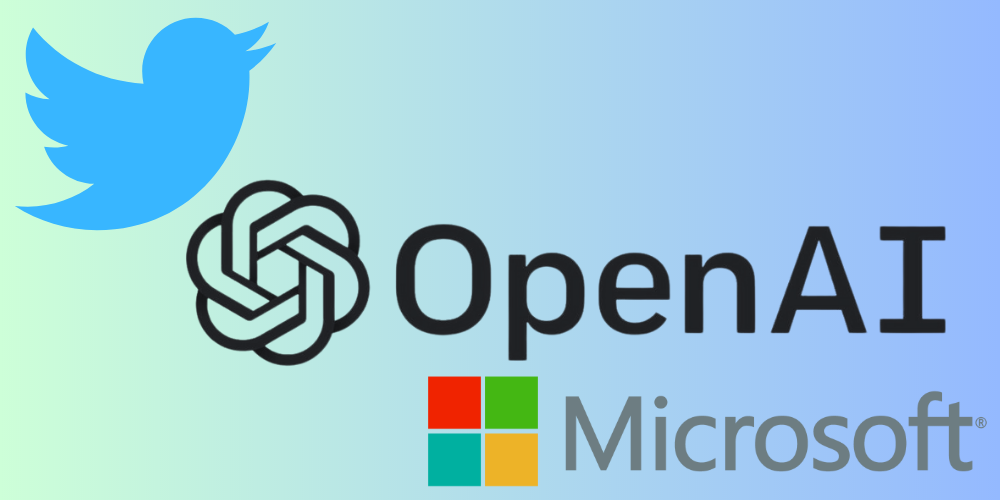 In a recent development, tensions between Twitter and Microsoft have escalated as the former accuses Microsoft of misusing Twitter data to train its artificial intelligence technologies. A letter sent by Twitter to Microsoft, obtained and reviewed by The New York Times, claims that the tech giant has violated an agreement over data usage, declined to pay for its usage, and even shared the information with government agencies without permission.
This conflict can be traced back to Elon Musk's frustration over the success of OpenAI, a company responsible for the creation of various AI tools, including ChatGPT. As a significant early investor in OpenAI, Musk believes his initial $100 million contribution has been utilized to transform the company into a $29 billion business, with Microsoft as one of its major stakeholders. Consequently, Musk seeks to regain a portion of that revenue intake, and Microsoft's alleged misuse of Twitter data has added fuel to the fire.
In response to the situation, Musk has already tightened OpenAI's access to Twitter data – which has been crucial for the development of its AI models – and increased the costs for all companies wishing to use said data. The showdown between Musk and Microsoft has reached new heights, as the latter has removed Twitter from its Digital Marketing Center, thereby stopping the promotion of Twitter ads to Microsoft partners. The effect this will have on Twitter's revenue remains to be seen, but it's crucial to note that Twitter's ad revenue has decreased by 50% since Musk's takeover.
Musk's unwavering commitment to free speech and indifference to financial repercussions have caused concern among Twitter's equity partners and investors. The platform's future hinges on how its approach will change under the leadership of incoming CEO and advertising industry veteran Linda Yaccarino. It's unclear whether Yaccarino will alter Twitter's current course or if Musk will continue to overrule her decisions in situations where he has a personal stake.
In conclusion, the unfolding drama between Twitter and Microsoft highlights the delicate balance between personal grudges and the interests of business partners. The outcome of this dispute could have far-reaching consequences for both companies and the broader tech landscape. Meanwhile, the question of whether Twitter's new CEO will be able to navigate this complex scenario successfully remains to be answered. Until then, the tech world awaits the next move in this high-stakes game of data and power.