Dive into Adventure: Discover the Top-5 Underwater Odyssey Games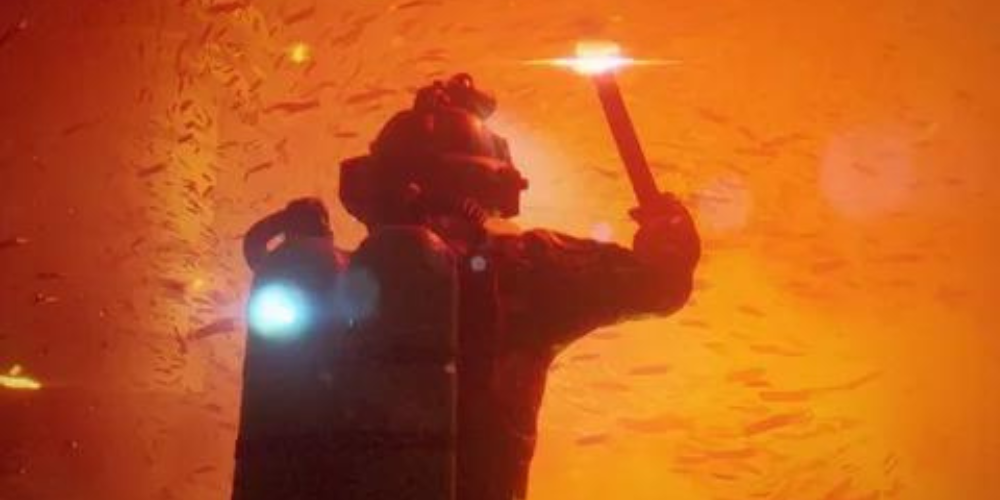 Water is a second home for many adventurous souls, hosting a whole other world beneath its soothing waves. This love affair with the still unexplored marine world often transcends the realm of reality and finds its place in the world of virtual games. We invite you to take a dip into fantasy and excitement with our list of the top-5 "Under the Waves" alternative games. So, hold your breath, put on your virtual goggles and plunge into the depths of these spectacular gaming experiences.
1. Subnautica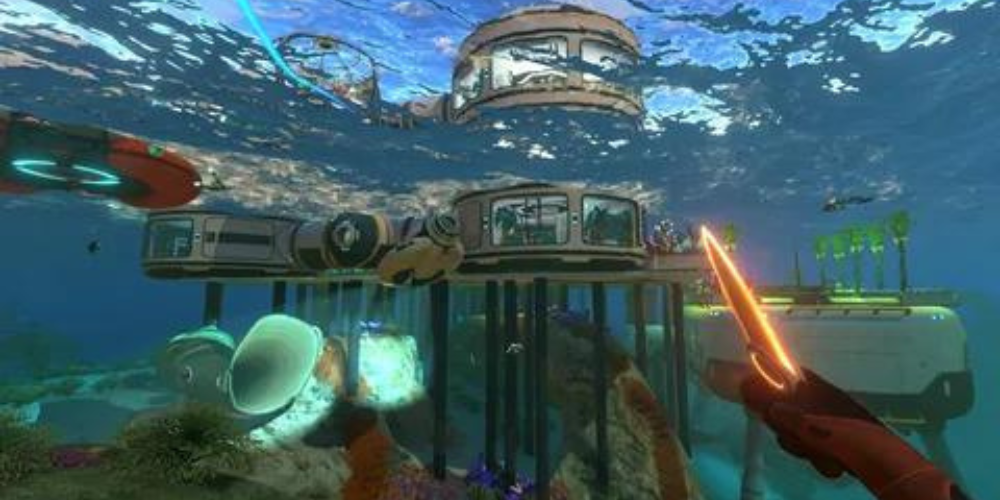 Overview
Developed by Unknown Worlds Entertainment, Subnautica stands as one of the high-rated and unique underwater exploration games. This open-world survival action-adventure game introduces players to an alien underwater world, teeming with life and a variety of visuals.
Gameplay
In Subnautica, players find themselves in the shoes of a scientist who survived the crash of the spaceship Aurora on an alien planet covered almost entirely by water. The objective is to explore the deep and diverse marine life, gather resources to survive, and eventually decode the mystery of the planet. The game brilliantly incorporates survival elements, requires resource management, and teases the player's curiosity with its deep-sea exploration.
Story and Setting
Crafting tools, building underwater habitats, and combating hostile wildlife make up the game's narrative. As the game progresses, you'll encounter exotic, aggressive alien species, an ancient alien civilization, and enter into deeper, darker territories that will challenge your survival and sanity in perspective.
2. Abzû

Overview
Abzû, developed by Giant Squid Studios, is another notable underwater game that beautifully intertwines visual art and gaming. Referred to as the 'Journey under the sea', Abzû excels in providing a relaxation and exploration experience rather than a survival nightmare.
Gameplay
You play as a mysterious diver who explores the depths of the garden-esque seascape, uncovering hidden treasures, and harnessing secret, ancient energies. The game mechanics are easy to learn, focusing more on providing an emotionally engaging and exhilarating experience over throw-your-controller-in-rage kind of challenges.
Story and Setting
Abzû's artistry shines through its vibrant and mesmerizing marine ecosystem, accompanied by a fantastic orchestral score that sets the mood. Throughout your journey, you'll befriend swathes of fish, witness the gentle dance of seaweeds, and uncover an ancient civilization that lived in harmony with the sea.
3. SOMA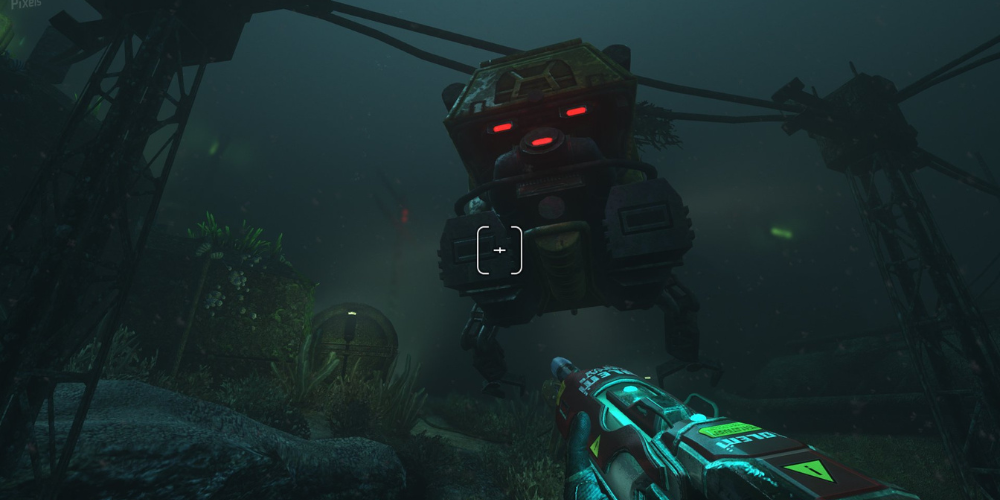 Overview
Developed by Frictional Games, the creators of the "Amnesia" series, SOMA offers an incredible blend of horror and philosophical science fiction neatly encased in an underwater scientific facility.
Gameplay
In SOMA, players navigate through the shadowy corridors of PATHOS-II, opening doors using computers, solving puzzles, and avoiding monsters. Also, the game strongly dissuades violence as a solution, meaning running and hiding are often the best course of action.
Story and Setting
What sets SOMA apart is its focus on narrative and ethical complexities. The story unfolds with players awakening in an abandoned underwater research facility with machinery beginning to take human traits. As the story progresses, it encourages you to contemplate consciousness, identity, and what it means to be human.
4. Depth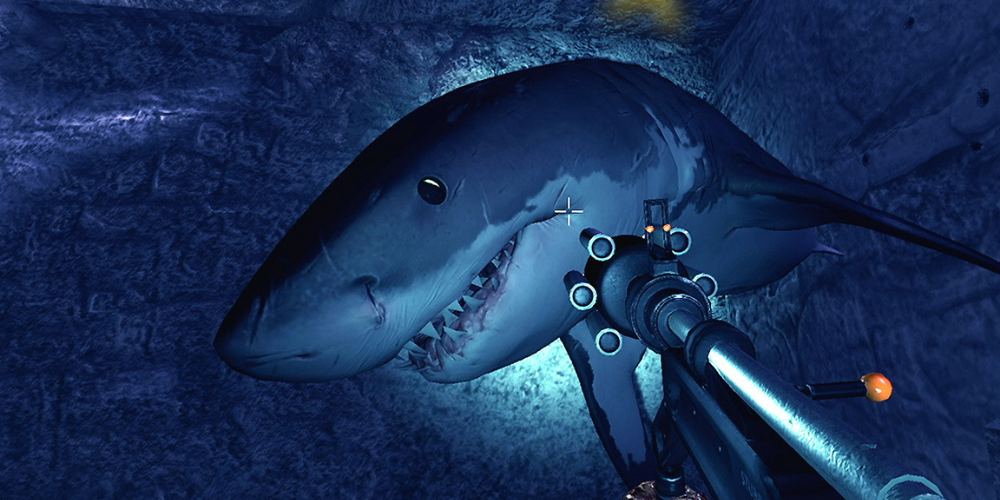 Overview
Mirroring more traditional multiplayer games but set underwater, Depth is an adrenaline-pumping game developed by Digital Confectioners, where players take on the role of either a diver or a shark.
Gameplay
As a diver in a team, you're tasked with collecting treasures while fending off sharks using torpedoes and other weaponry. However, as a shark, your goal is to kill the divers. Unlike other games on this list, Depth focuses more on action and competition than exploration or narrative.
Story and Setting
While the story takes a backseat in Depth, the thrill of finding yourself in the jaws of a shark or the satisfaction of having a successful kill as a shark makes it worthwhile. The setting varies from sunken ruins to dark abysses, setting the perfect environment for the game's cat-and-mouse dynamics.
5. Endless Ocean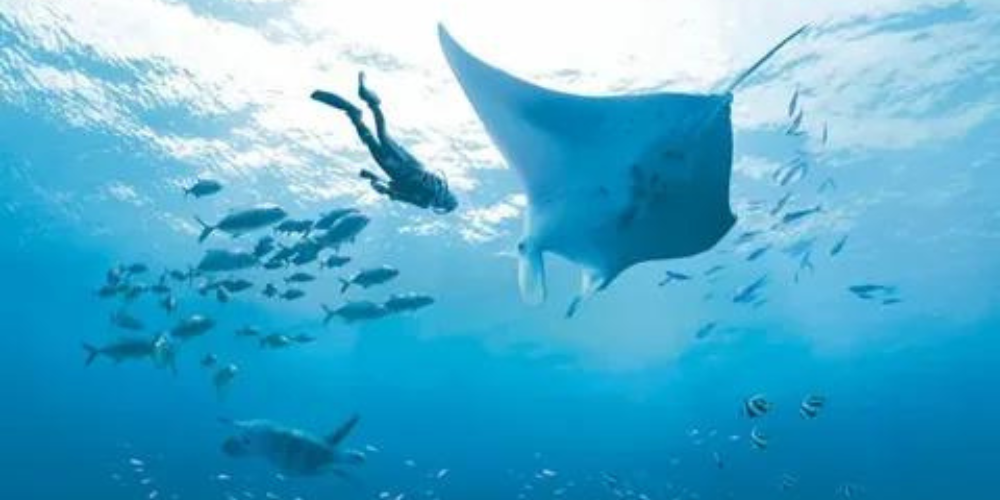 Overview
Developed by Arika for the Nintendo Wii, the Endless Ocean series offers a calming underwater exploration experience rich with beautiful visuals and tranquil music.
Gameplay
The game aims to simulate scuba diving and exploration. Players can interact with the marine life, document different species, excavate treasures and, in the sequel, even train dolphins.
Story and Setting
Endless Ocean offers a barely there but soothing story to follow. The game's setting is a fictional Pelago Commonwealth in the South Pacific, comprising several areas with unique marine life, including coral reefs, deep-ocean trenches, ruins, and caverns. It serves as a fantastic palette cleanser and a haven for those who seek a serene, pressure-free game-time.
These are our top-5 picks for underwater adventure games. From the heart-pounding depths of Subnautica and Depth to the calming waves of Abzû and the Endless Ocean series, the sea is a canvas for exploring our inner selves. Simultaneously, horror outlets like SOMA taunt our understanding of existence and humanity. Dive deep and explore these endless oceanic adventures to discover your favorite seafaring journey.