Uncover the Hidden Gems of Bejeweled-like Games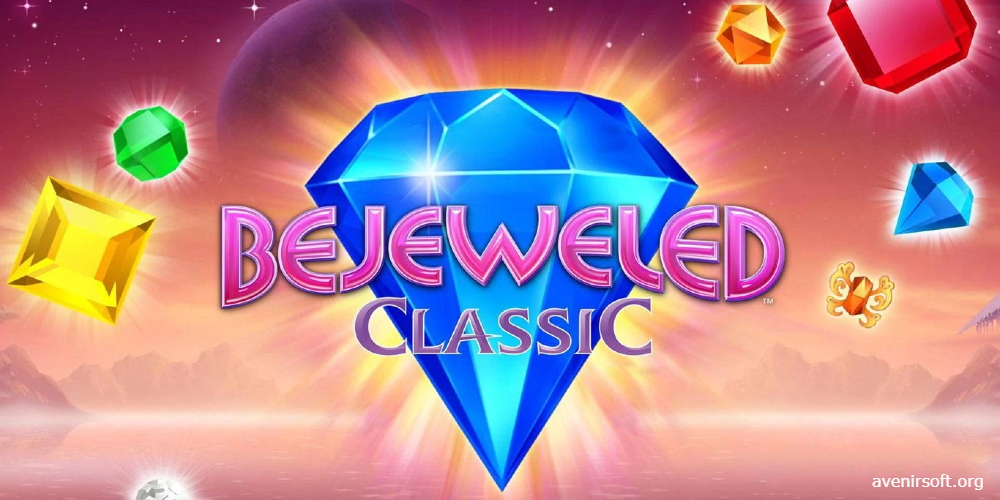 Are you a fan of Bejeweled? If so, you know that it's one of the most timeless and enjoyable puzzle games around. But if you want to add some variety to your gaming life, there are plenty of other titles out there with similar mechanics. Here are seven great alternatives to try if you feel like shaking things up!
Wizard of Oz: Magic Match
For starters, let's talk about Wizard of Oz: Magic Match. It is an enchanting puzzle adventure through Oz. This magical match-3 game transports players back in time as they follow Dorothy, Scarecrow, Tin Man, and Lion through the Yellow Brick Road. As they progress through levels filled with colorful tiles and captivating characters, they must make matches by swapping two adjacent pieces to create sets of three or more identical tiles. Along with classic tile-matching fun, Wizard of OZ Magic Match offers special power-ups that can help players clear levels faster and earn extra rewards!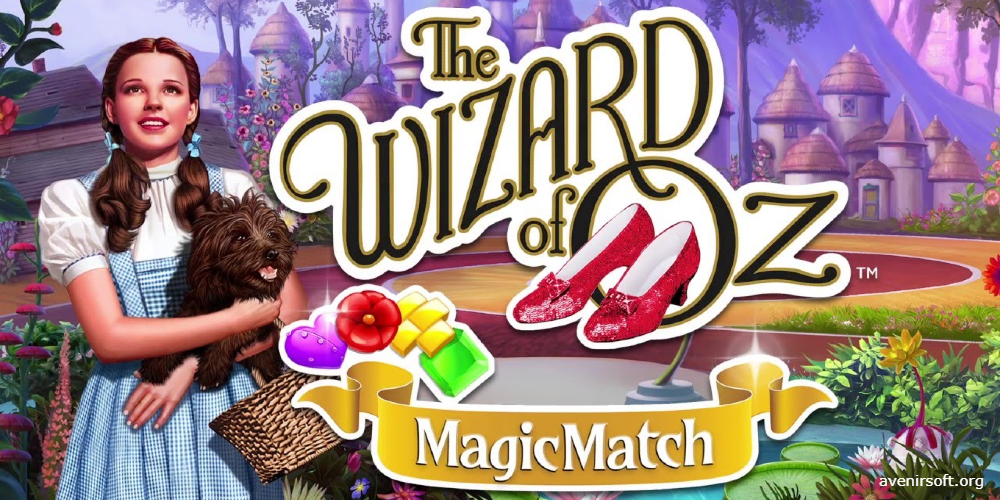 Cookie Jam
If something a bit more sweet-toothed appeals to you, then check out Cookie Jam – one delicious puzzler that puts your cookie-crushing skills to the test! With hundreds of levels filled with bright colors and cheerful music, this game will send sugar rushes through your veins in no time at all! Cookie Jam takes cookie-crushing up a notch! With its vibrant graphics and easy-to-learn gameplay mechanics, Cookie Jam is sure to please even the pickiest of gamers.
Players must connect cookies in groups of three or more before their board fills up in order to advance through each level. Special boosters give them an edge against difficult obstacles while boosting their scores along the way! Plus, there are hundreds of levels available, so there's always something new waiting around every corner. Make sure not to get distracted by yummy treats, though – those tricky puzzles require all kinds of strategy.
Best Fiends
The next title on our list is Best Fiends – an action-packed experience that takes place within "the world inside your phone" (as its tagline goes). Lead a team of bug-battling creatures while solving puzzles along the way; as each level progresses, new characters join forces with helpful powers ready for use when needed most. And don't be fooled by its cute exterior – this game can be surprisingly tough at times!
Best Fiends adds a unique spin to traditional matching games by combining it with roleplaying elements. Players take control of the Best Fiends characters as they travel across Minutia collecting little critters called slugs. These slugs enable players to battle evil enemies using powerful attacks powered by matching combos on their boards. The deeper into this fantastical world your journey takes you, the more adorable creatures you'll meet – from cute spiders to helpful snails!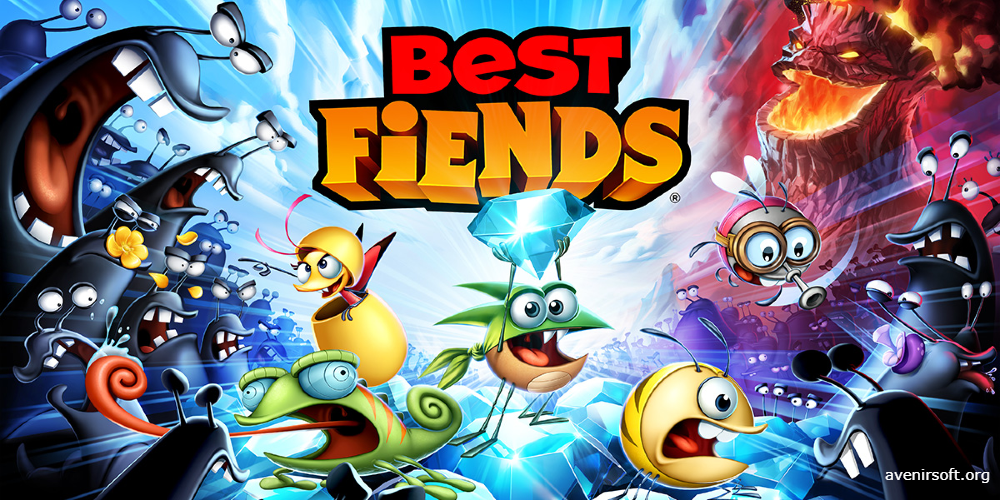 Gardenscapes
Gardenscapes brings us back down to earth with a garden-themed twist on classic match-three gameplay. Help Austin restore his family estate by completing tasks such as growing trees or planting flowers; every successful puzzle yields coins that can be used to purchase new items for customization purposes or even uncover hidden areas within the property itself! It's an incredibly immersive experience where progress feels tangible - something few casual games manage quite as well as Gardenscapes does!
Book Of Life: Sugar Smash
Next, we have Book Of Life: Sugar Smash - another sugary treat for fans of sweet puzzle action. Journey across five different magical lands alongside Manolo & Maria while smashing jars full of candy; complete various quests in order to earn rewards that can help unlock extra content throughout their journey together. The visuals here are truly stunning - almost worthy enough for Disney approval!
Book Of Life: Sugar Smash leads us deep into Manolo's world, where we get lost in sweet sugary delights while connecting candies together in chains than can reach high scores and unlock bonus rounds full of surprises behind every corner! Every level presents different objectives that must be met within limited moves – from clearing entire boards off all sweets within several turns or reaching specific score marks before running out moves, making each challenge truly unique compared to other puzzle titles out there today! Unlock special treasures upon completion, such as golden crowns or dazzling jewels – how regal indeed!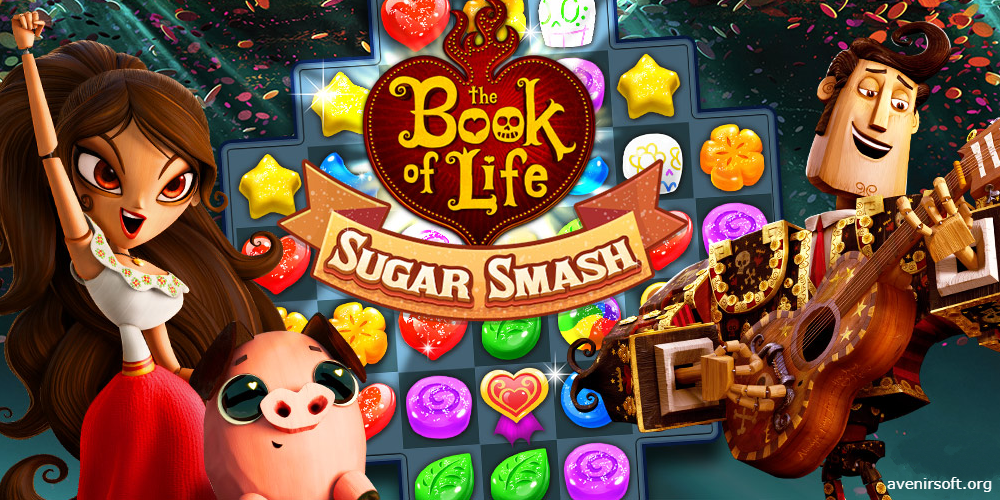 Jewel Match King
Jewel Match King brings precious stones together again, just like old times, but instead of having them drop from above (like most jewelry-matching titles), these jewels appear randomly throughout game boards, giving players complete freedom about when to move pieces without feeling pressured about being timed too much. For those who enjoy Jewel Match King, games also unlock mysteries hidden inside castles scattered around the kingdom, providing additional replay value after beating the main story mode!
Gummy Drop!
Finally, we come full circle back towards snacks once again via Gummy Drop!, which sets players off around famous cities searching for gummies far & wide whilst taking part in exciting challenges along their travels, and who could forget Hungry Babies Mania? A frantic fever dream packed full o' pandemonium – featuring babes looking for food amidst colorful worlds set against upbeat jazzy music sounds, it's definitely worth giving these two tasty treats a go if seeking out something unique yet familiarly adorable at heart!
And here, we wrap up our review of the seven sensational Bejeweled games currently available. No matter what tastes tickle your fancy, rest assured there will always be something right around the corner waiting for you that will keep you smiling and entertained for hours on end! So why wait any longer? Try them today and happily solve my riddles, friends!!!