Strike From The Shadows: Top 5 Alternative Games To Hitman 3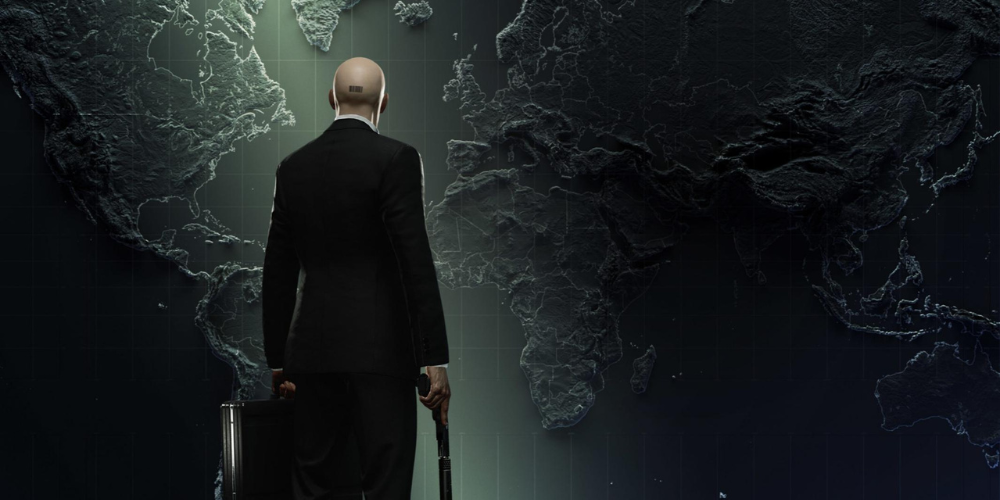 For fans of the stealthy assassination action of Hitman 3, the gaming world provides a diverse landscape of intrigue, espionage and commando operations that offer the same thrills and chills. Here, we bring you a rundown of the top 5 games that can serve as fantastic substitutes for the exhilarating experience delivered by Hitman 3. Each game features a deep and intricate story, immersive settings, and distinct gameplay mechanics that adhere to the stealth-action thriller genre.
1. Metal Gear Solid V: The Phantom Pain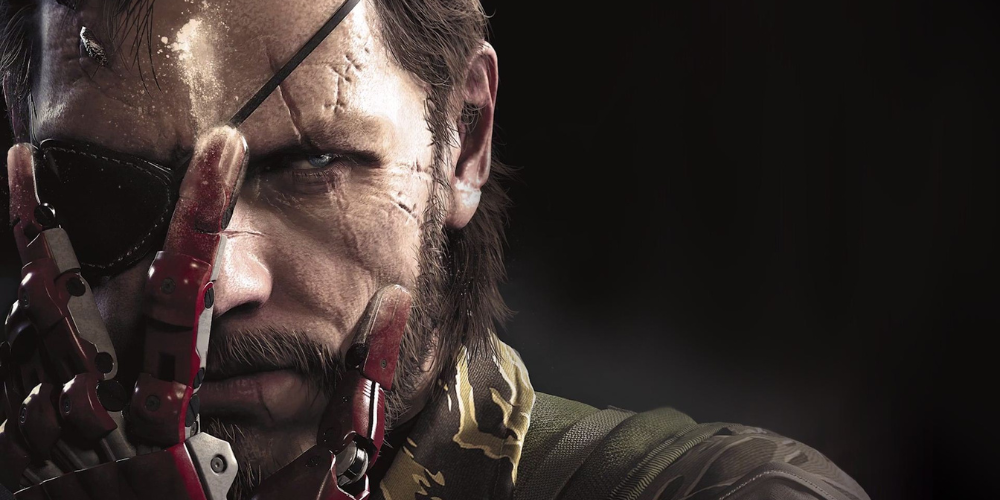 Metal Gear Solid V: The Phantom Pain is an open-world, stealth action-adventure game developed by Kojima Productions. Regarded as one of the standout titles in the action and stealth gaming genre, this game revels in its unique game design and compelling narrative.
Gameplay:
Unlike past Metal Gear games, The Phantom Pain offers an open-world setting where players can freely roam. The game emphasizes tactical freedom, allowing players to approach missions in multiple ways. As in Hitman, you have various tools and weapons at your disposal to aid your mission. You can use stealth, go guns blazing, or orchestrate a series of events leading to your target's downfall.
Story:
The story follows Venom Snake, a mercenary leader in a quest for revenge against the people who destroyed his forces and came close to him personally. The narrative is rife with moments of tension, emotion, and memorable characters adding depth to its convoluted, yet engaging storyline.
Setting:
The game is set during the Soviet-Afghan war of the 1980s. However, with its intricate base-building element, Snake's Mother Base, located in the Seychelles, also forms a crucial part of the game world.
2. Dishonored 2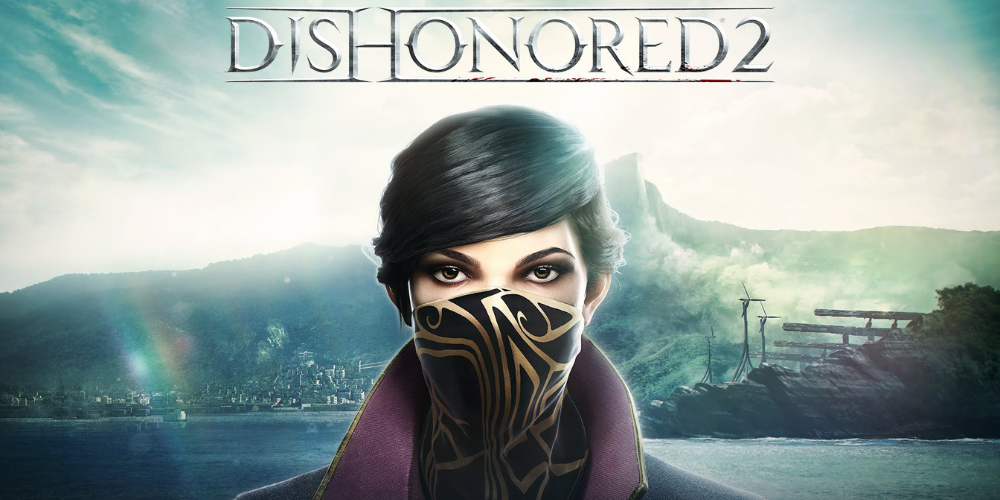 Developed by Arkane Studios, Dishonored 2 is a stealth action-adventure loaded with supernatural abilities and a choice-driven plotline that offers non-linear gameplay – a marvelous exhibit of the freedom of choice and infiltration.
Gameplay:
In Dishonored 2, players can choose to play as either Emily Kaldwin or Corvo Attano, each with unique sets of supernatural abilities to use in maintaining stealth or engaging in combat. Much like Hitman, players can complete missions without killing anyone or make the river run red – the game adjusts based on your approach.
Story:
Set 15 years after the original Dishonored, players take on the role of one of two royal protectors on a mission to reclaim their throne in a coup. Narratively rich, Dishonored 2 provides an intriguing tale riddled with twists and turns.
Setting:
Unlike its predecessor, the game takes place in the sunny yet corrupt city of Karnaca with its distinct Mediterranean vibes. Its richly detailed and well-realized world is comparable to the diverse locales in Hitman.
3. Deus Ex: Mankind Divided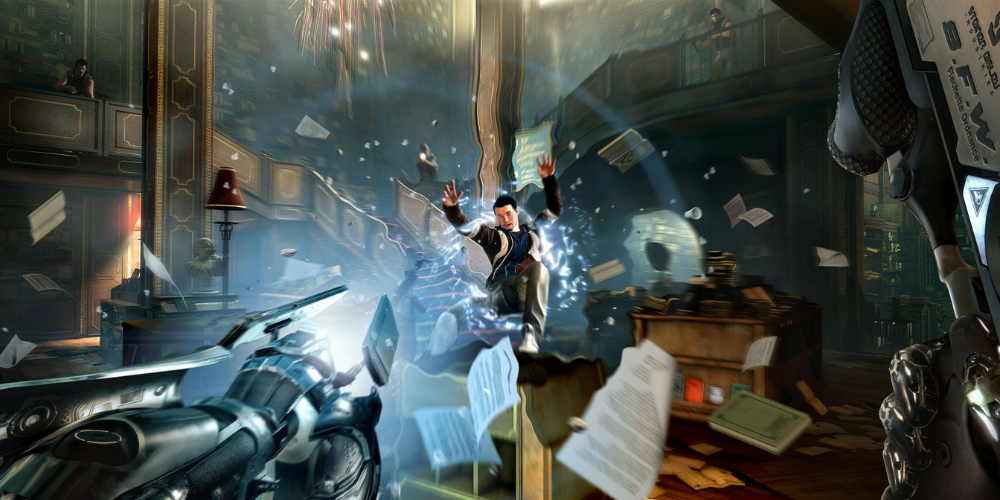 A sequel to Deus Ex: Human Revolution, 'Mankind Divided' by Eidos Montréal is a first-person stealth RPG that presents a future where cybernetically enhanced humans are a reality, and societal division and conspiracy lurk around every corner.
Gameplay:
Mankind Divided gives players control of Adam Jensen, a cybernetically enhanced operative, with access to a vast arsenal of weaponry and augmentations. Like Agent 47 of Hitman, Jensen is able to blend into society, making use of social skills or stealth when necessary, while always being able to resort to aggressive tactics.
Story:
In the game, you embody Adam Jensen, an Interpol agent, tasked with hunting and stopping augmented terrorists in a world that despises and fears his kind. The narrative combines the best elements of conspiracy thrillers with thought-provoking themes about the implications of transhumanism.
Setting:
Set in 2029, two years after the events of Human Revolution, Mankind Divided takes players through various globally diverse locales, including Prague, a utopian city in Oman, and London.
4. Splinter Cell: Chaos Theory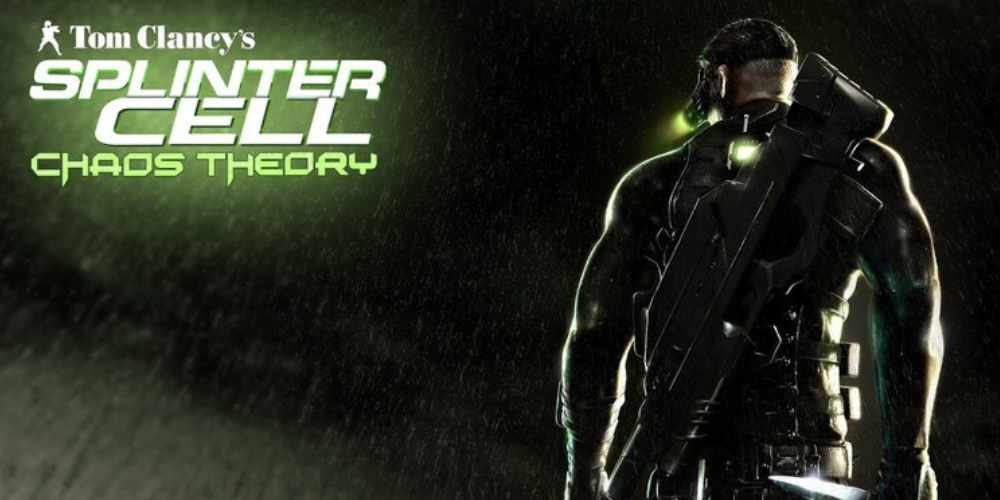 A staple in the stealth action genre, Splinter Cell: Chaos Theory by Ubisoft is renowned for its fantastic stealth mechanics, engaging narrative, and its charismatic protagonist, Sam Fisher.
Gameplay:
As in Hitman, the gameplay in Chaos Theory is heavily focused on stealth – lurking in the shadows, taking out lights, and silently neutralizing enemies. Fisher, like Agent 47, can use a variety of methods to distract, incapacitate or eliminate his foes stealthily.
Story:
In Chaos Theory, you are Sam Fisher, a seasoned agent of the 'Third Echelon', involved in stopping a mysterious plot linked to the Information Warfare attacks causing blackouts worldwide. The narrative is compelling, and the dialogue is sharp and smartly written.
Setting:
The game takes players on a journey across the globe in distinctive locales, including a lighthouse on the Peruvian coast, a bank in Panama City, and a war-torn Seoul, echoing the international backdrop of Hitman's missions.
5. Assassin's Creed: Odyssey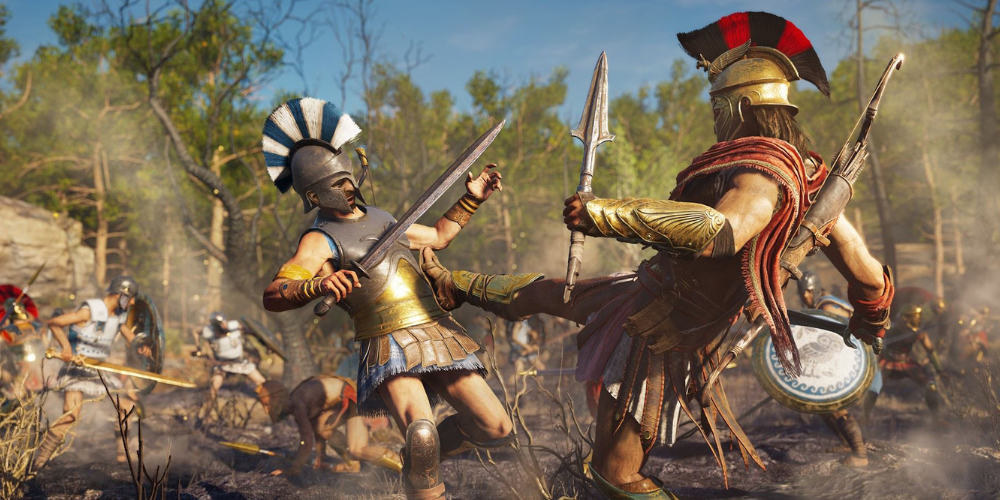 Ubisoft's Assassin's Creed Odyssey takes players on an epic quest during the Peloponnesian War in Ancient Greece. This RPG game offers a truly immersive journey into a beautifully realized historical period.
Gameplay:
Unlike Hitman's focus on contemporary stealth and murder, Odyssey focuses on stealth assassination amidst large-scale battles, naval combat, and extensive exploration. Players can choose between two characters – Alexios or Kassandra, and negotiate through a branching storyline impacted by their choices and actions.
Story:
The Odyssey storyline closely intertwines familial tragedy, a brutal war, and the secretive conflicts of the Assassins and Templars (Order of the Ancients). The player embarks on an Odyssey to reunite their family and expose the sinister cult pulling the strings behind the war.
Setting:
Set in 431 BCE, the vast open world of Odyssey spans multiple Aegean islands and cities of Ancient Greece, making for stunning landscapes and cityscapes, rich in historical context and full of vibrant life, reminiscent of the diverse locales of Hitman worlds.
From tactical espionage operations to stealthy naval and land battles, these games offer diverse experiences that replicate the thrill and challenge of Hitman's stealth and strategic action. Each game presents a unique twist to the genre while maintaining a compelling narrative, intricate gameplay, and immersive settings that should keep any Hitman fan entertained and engaged for hours on end. So, it's time to step into the shadow of Agent 47, embrace the covert thrill of stealth gaming, and embark on a world of adventure and intrigue.